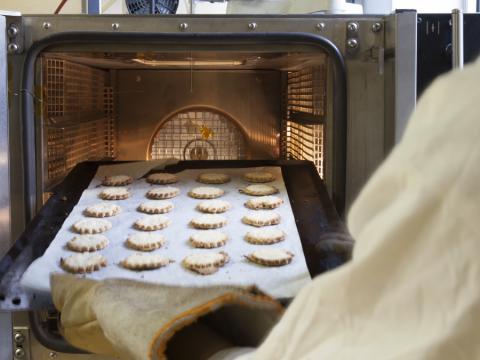 Research
Processing Agricultural Products for Food and Non-Food Uses
February 15 2022
In seeking to strike a balance between food and non-food uses of agricultural resources, AgroParisTech is taking on the challenge of transitioning to a sustainable bioeconomy in the context of the quest for global food security and climate change.  
AgroParisTech is committed to developing sustainably produced, safe, and healthy foods with enjoyable sensory properties that are accessible to as many people as possible. To achieve this, it relies on its expertise in industrial, process, and food engineering, and on studying consumer and user behaviors.  
Transitioning to a Sustainable Bioeconomy
AgroParisTech drives the production of molecules that offer substantial added value in the health, chemistry, materials, cosmetics, and energy sectors by leveraging agricultural and industrial byproducts through approaches that combine biotechnologies, green chemistry, and process engineering in an approach rooted in the circular economy. Additionally, AgroParisTech contributes to encouraging energy efficient processes—in other words, manufacturing that limits water and energy consumption, makes use of byproducts, and reduces industrial waste. The impact of using these products is also taken into account (eco-design). For both aspects, AgroParisTech develops modeling and decision-making tools that offer one-size-fits-all approaches.